Thece for Esports and Gaming
A Cannot Miss New Media Category
Thece is innovating in this extremely interesting and growing space. We have immediate opportunities and inventory to reach this audience through a media buy.
Massive growth and one of the few boom areas during the Covid-19 Pandemic
Very attractive demographics  
Previously unreachable through media buys
We also provide a MSSA (Mobile Second Screen Activation) as part of the deal
Scaled Pooled Inventory with Verifiable Reporting
Why Gaming?
Gen Zs (18-34 year olds) are not watching TV. They have ad blockers when they browse. They are not seeing or engaging with your ads. Esports and Gaming is where they spend their time and where they actually pay attention. You are not making an impact if you are not in this space. Period.
Why Now?
While appalling, the pandemic has been the tipping point for media diet consumption away from TV to Esports and Gaming. In the US alone 26 million gamers log on each day. The good news is that the domain is uncluttered and underserved so your message will stand out with the audience.
Our Unique Approach
We have aggregated over 50,000 micro and mid-tier influencers in teams, both competitive Esports teams and Gaming Group Collectives.  Peer pressure provides an extra layer of Brand Safety.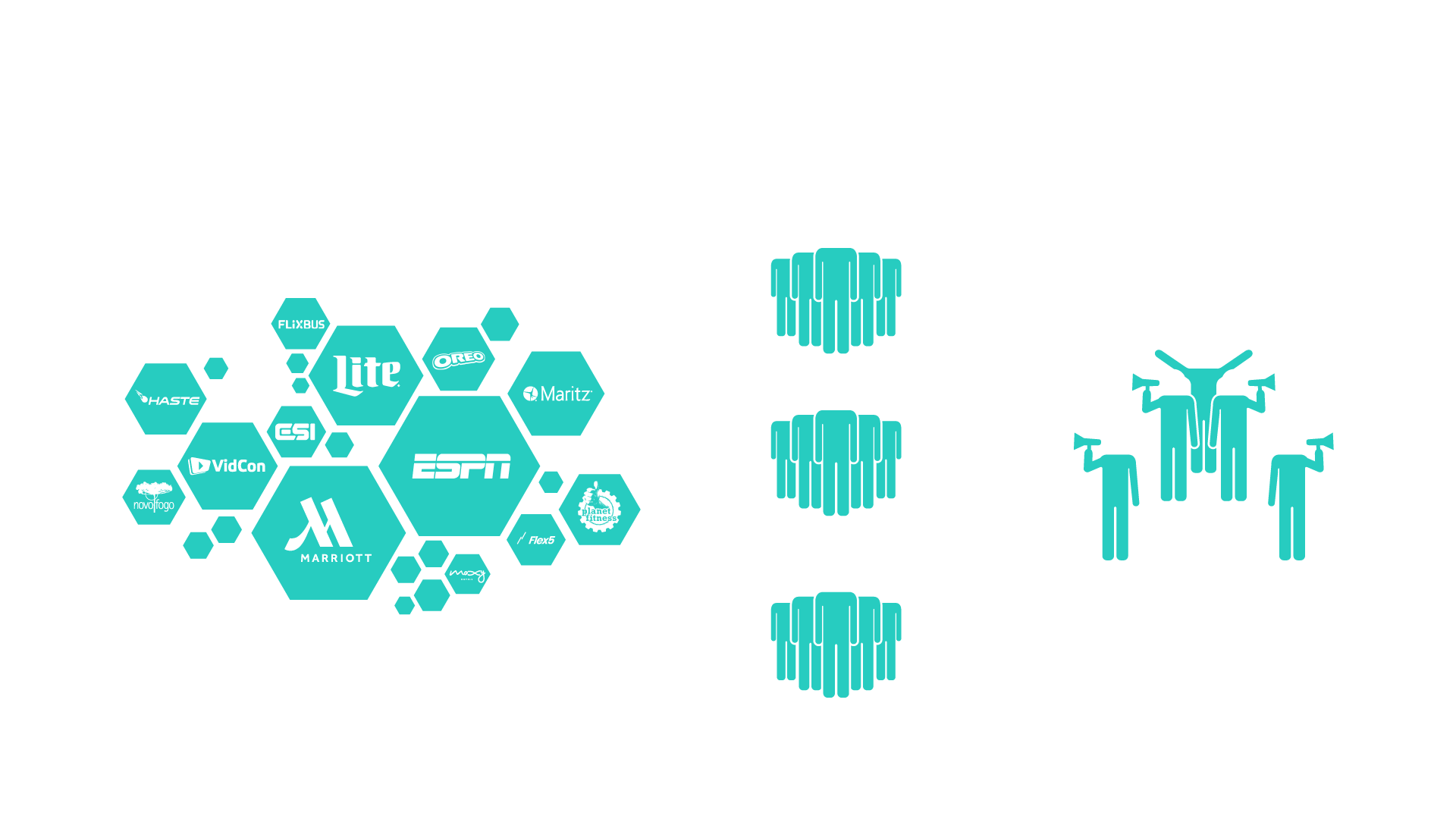 Unparalleled Solutions
Our parallel solutions offer EVERY brand an opportunity to Get in the game. Pick the one that's right for you. Or bundle them together for maximum effect!
Media Buys
Livestream Ad Network™
Our unique Brand Safe approach creates programs that are scalable, de-duplicated and ALWAYS ON. 2nd screen interaction ensure that the action is not interrupted in stream! One insertion order places you in 1,000s of streams and in front of millions of viewers.
Learn More
Content Creation
Influencer Produced Ads™
Fresh, relevant and authentic content is the new currency of the marketing realm. Our network features 1,000s of camera ready, up and coming livestream stars. Our turnkey production program turns videos around in a week. Access them now and let them do their magic!
Learn More